This Essential Bathroom Accessory May Be Missing From Your Home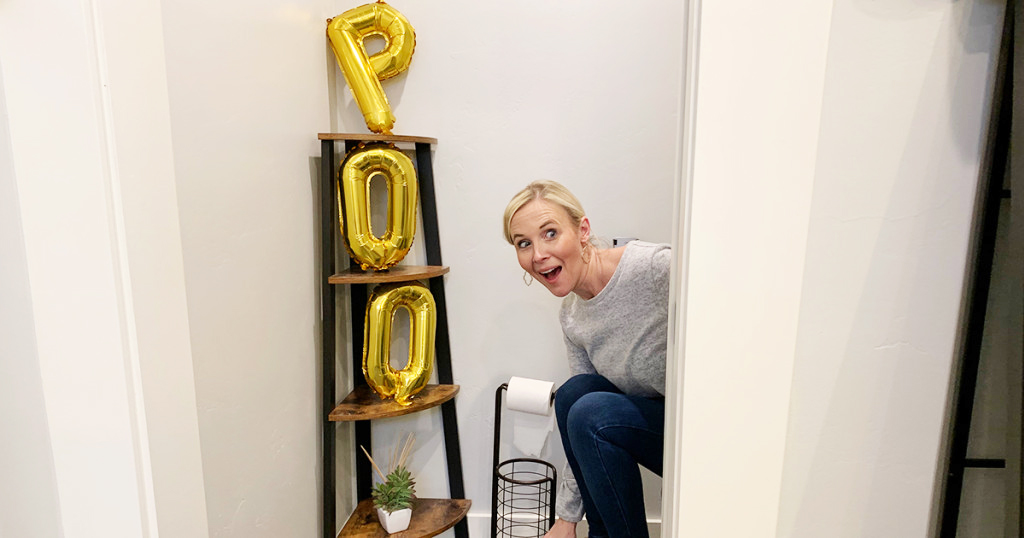 This is the best stool for the best stools…
Get it?! Well, I hope you're in for some more potty talk because this dialogue is about to get real. If you haven't already done yourself the favor, you really should consider hopping on the Squatty Potty train and there's no better time than now!
The Original Squatty Potty is a plastic stool that butts up to the base of your toilet in order to help you get into the most comfortable position for going number 2. If more peaceful BMs hasn't sold you yet, know that it's doctor recommended, great for all ages, strong and durable, family-friendly, and can hold up to 350 pounds.
Simply put, this toilet stool is designed to elevate the feet and open the colon for better elimination. It's Hip2Poop! 💩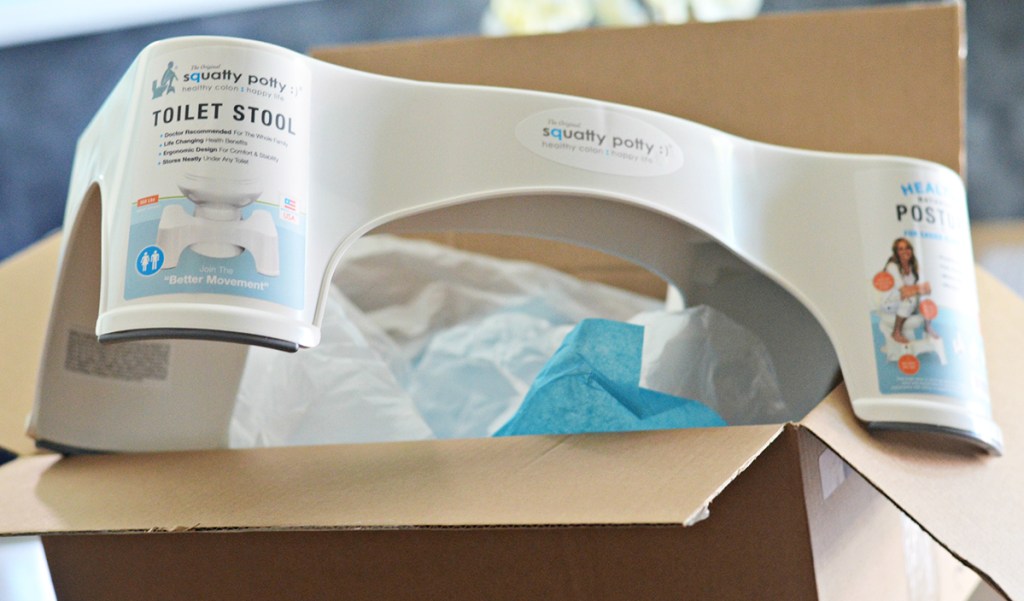 Right now, you can head over to Amazon, Target, and Walmart where can grab The Original 7″ Squatty Potty Toilet Stool for only $24.99! And keep in mind, if you're a Target REDcard holder, you'll save an extra 5% – making the 7″ Squatty Potty only $23.74 shipped.
To us, that's a small price to pay for easier and more efficient trips to the bathroom.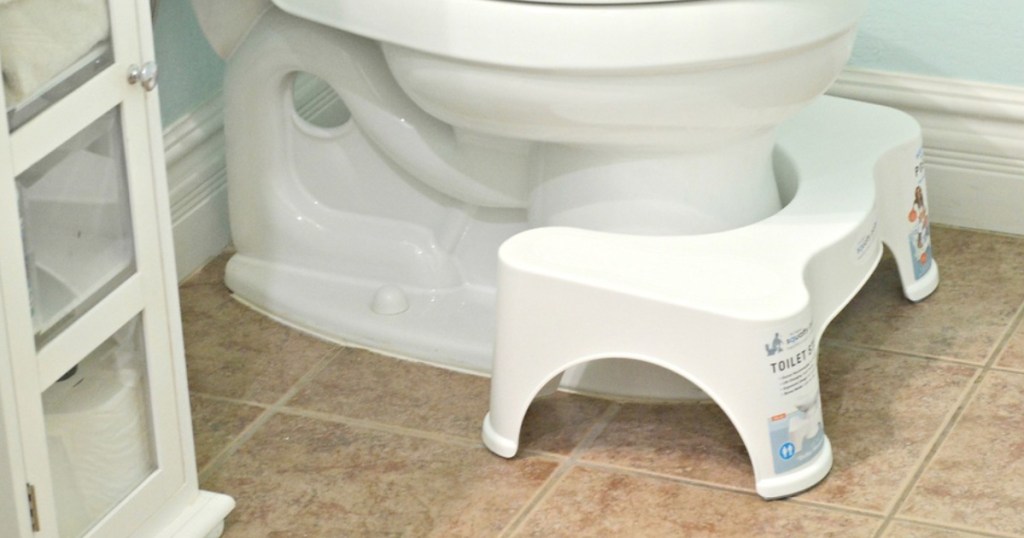 But don't just take it from us! Here's what readers are saying:
"I loooooove for mine!!!!!! It is just flat out more comfortable to go in that position. I even paid full price and would again in a heartbeat"
---
"It's been great. I use it for it's intended purpose, but it's perfect for my 3-year-old for getting on the potty, and it's sturdy enough that I can stand on the edge of it to help me reach things on top of the medicine cabinet, and It's never tipped on me!"
---
"I HIGHLY recommend it. I have UC and this thing helps so much. Much better then a box or stool."