Upgrade Your Wardrobe With The Best Poop Attire and Accessories Around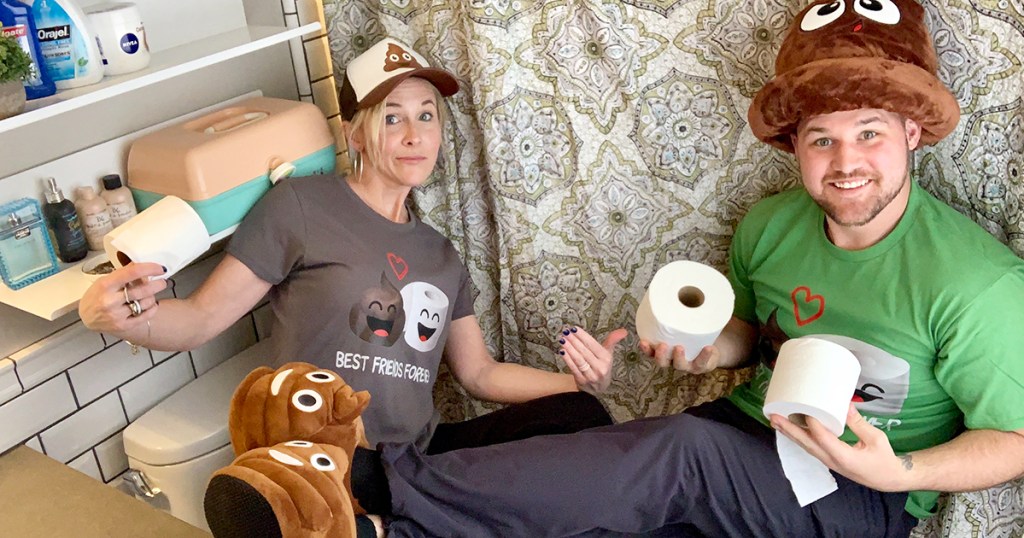 Poop… but make it fashion.
Share your love of poop with the world by making it a fashion statement. We've rounded up the best shirts, slippers, and hats that say, "Hey world, I love poop and I'm not afraid to show it!"
Check out our favorites below.
---
Slippers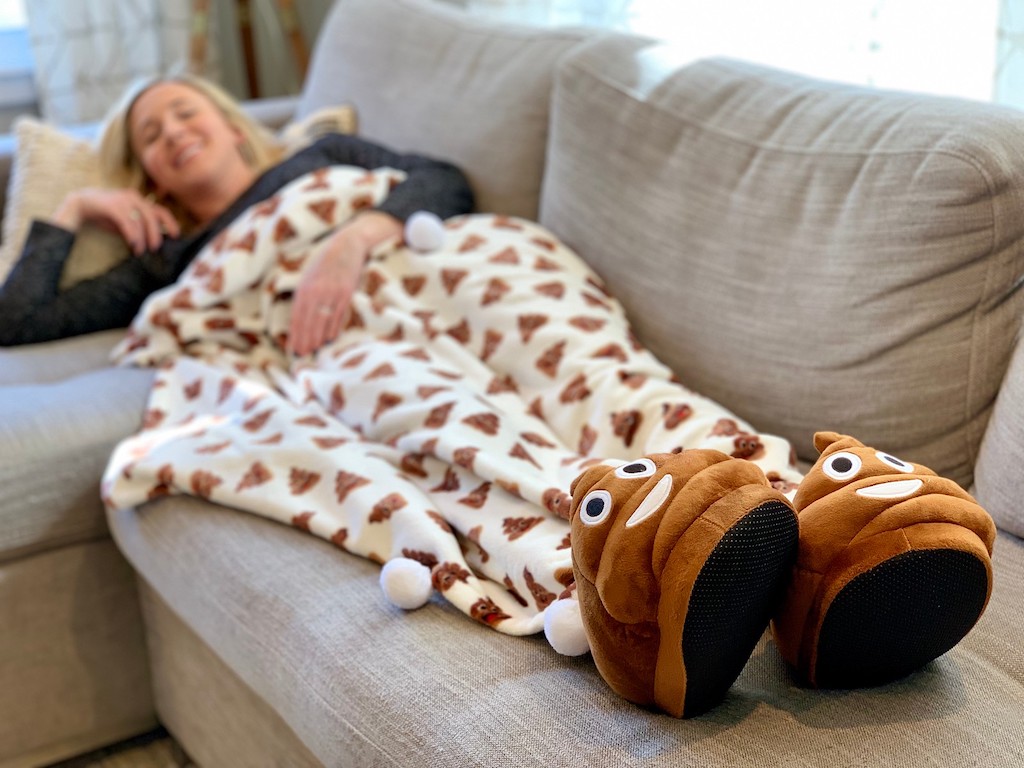 Nothing like kicking your feet up to relax and seeing a cute little poop face staring back up at you! These cozy slippers are perfect for wearing around the house and are guaranteed to put a smile on your face each time you look down at your feet.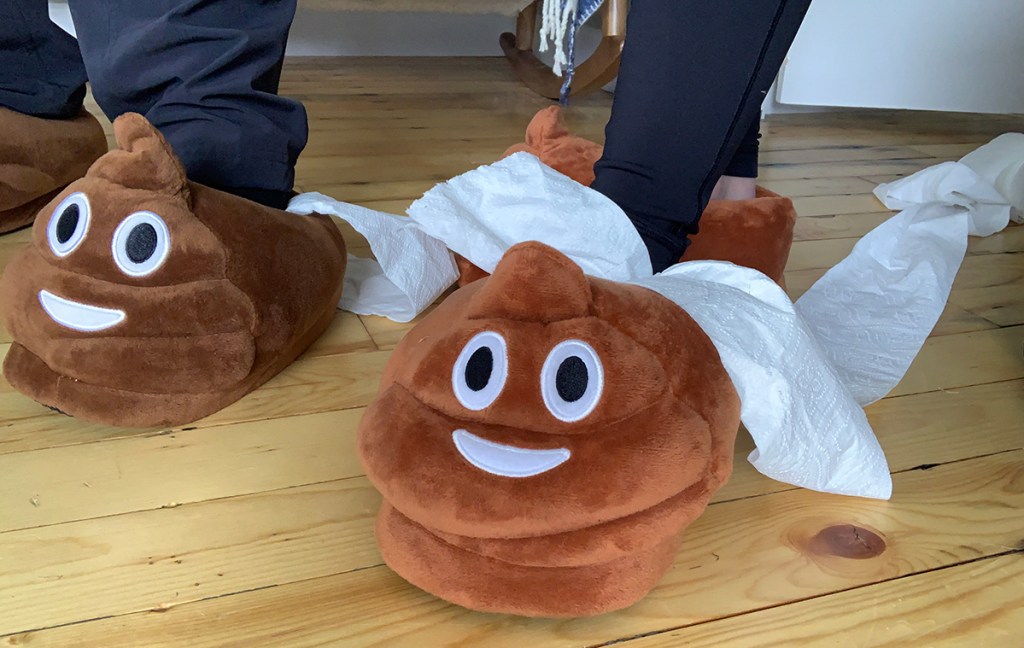 ---
Shirts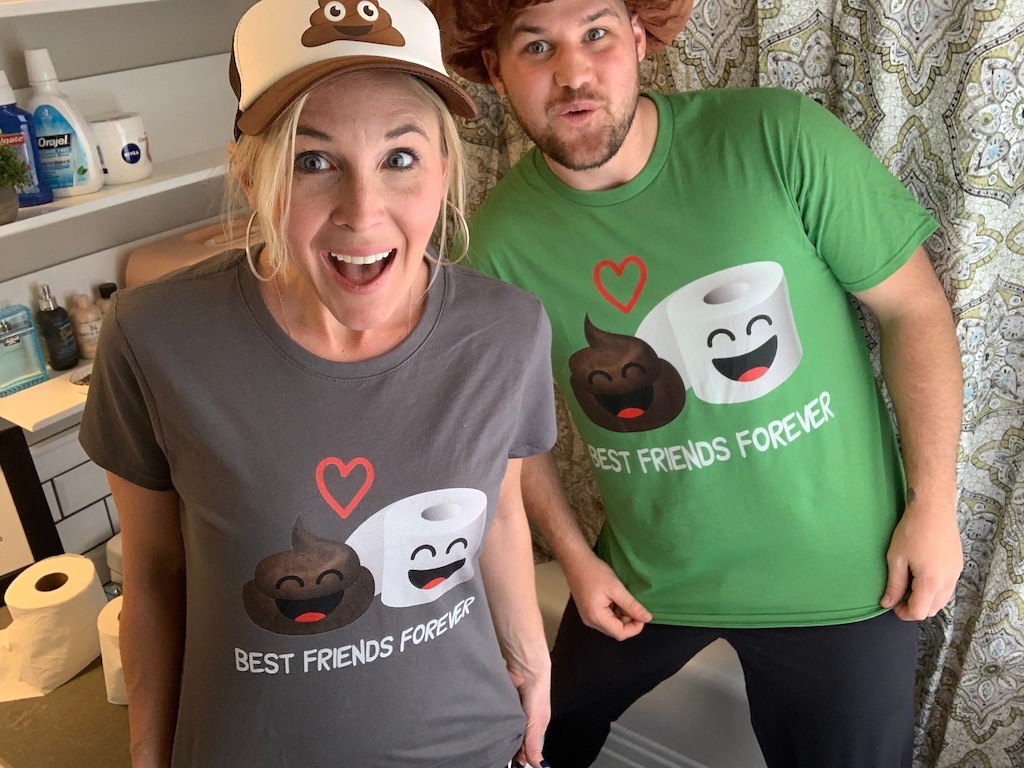 Got a bestie you want to surprise with a not-so-crappy gift? These Best Friends Forever shirts are perfect! Featuring the iconic duo of poop and toilet paper, you and your BFF can wear your friendship proud. Even better, the shirts come in men's, women's, and youth sizes, along with several different colors to choose from.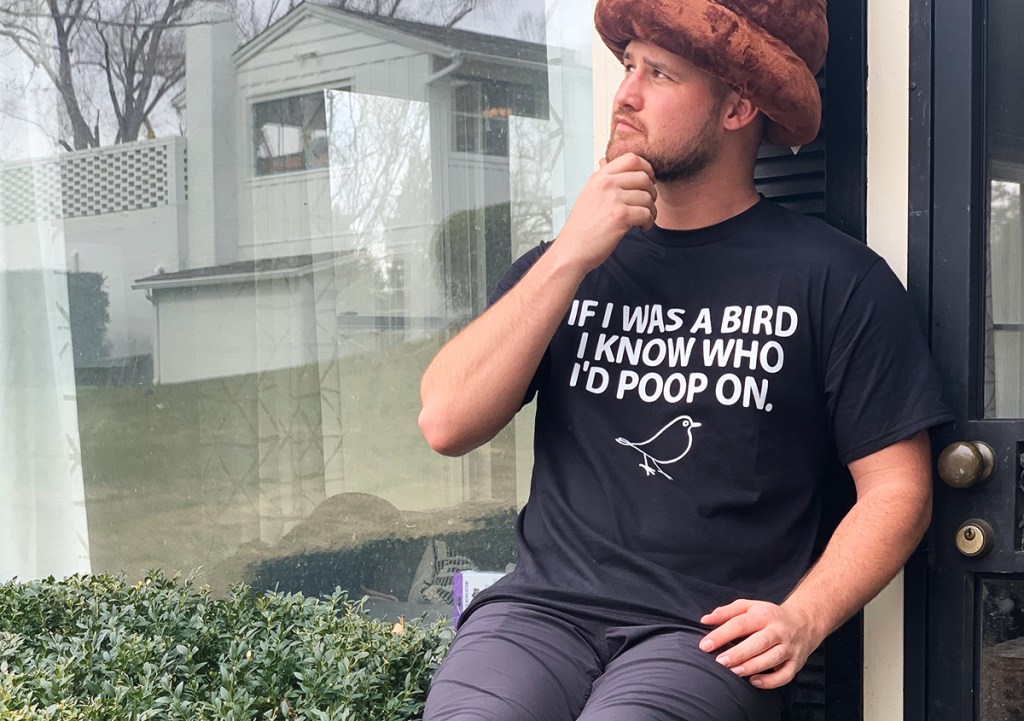 Show your vengeful side by sporting a shirt that lets everyone know you're taking names and plotting the ultimate revenge. Wearing this tee won't make it any more likely that you'll be reincarnated as a bird with the sole mission to poop on your enemies, but it doesn't hurt to dream!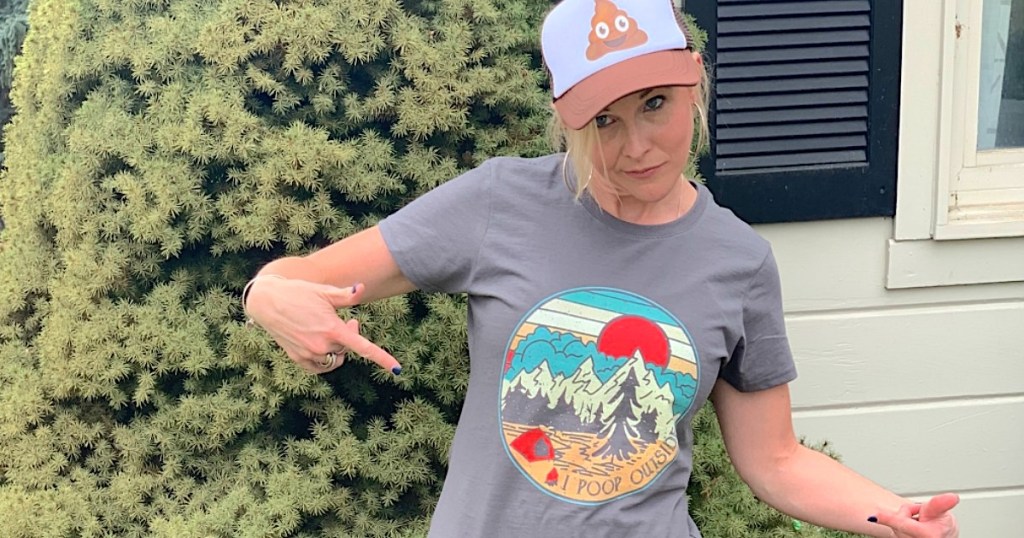 Show just how outdoorsy you can be with a graphic tee that looks like it's straight out of an adventure store. Look a bit closer and those who pay attention to detail will discover the true statement you're trying to make.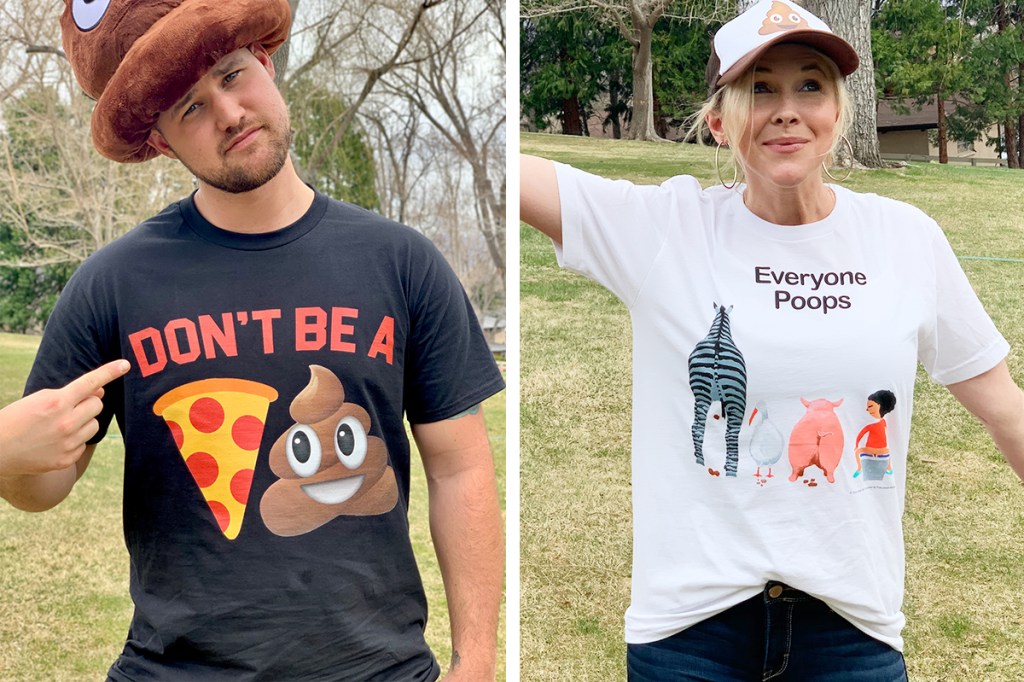 Let's 👏 Get 👏Real 👏 These t-shirts are keeping it brutally honest. Send a message to those who get on your nerves or need to get over the fact that pooping is simply a way of life with the fun graphic tees designed to cause a double take.
---
Hats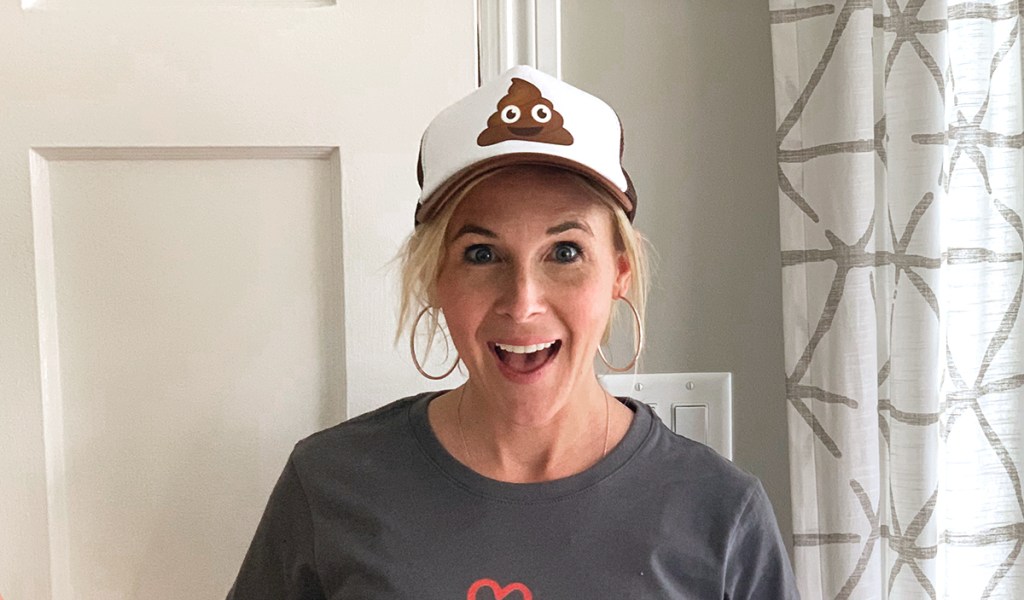 Vacation, here we come… and we're bringing this hat along with us! It's the perfect accessory to wear to your next BBQ, pool party, at the beach, or on a boat. Just don't let it fall overboard—someone may think there's a floater in the water!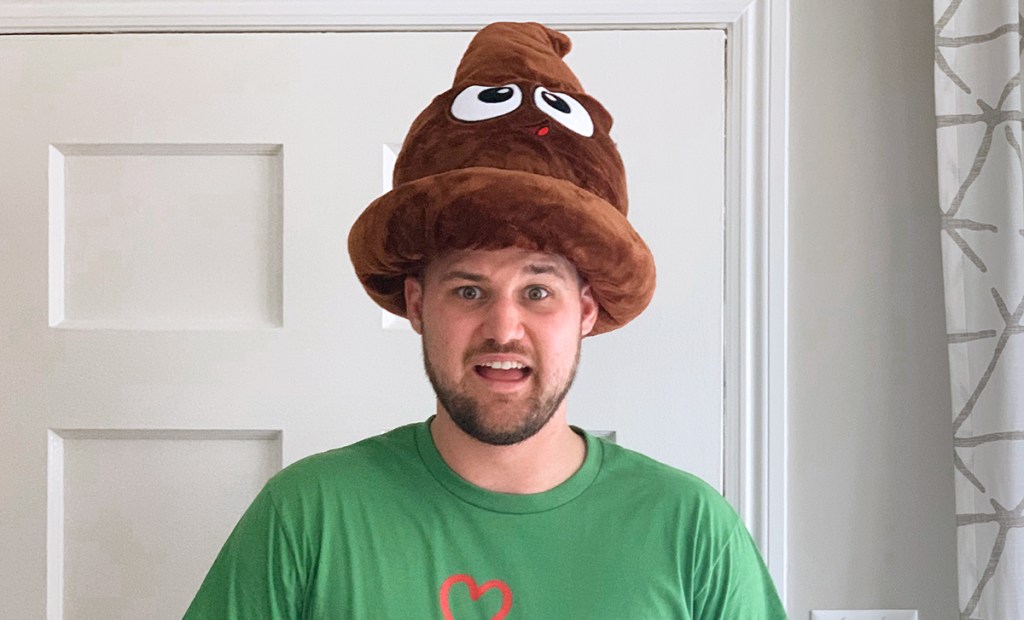 When you need a layer of extra warmth for your noggin, this plush poop-emoji hat will do just the trick. It's soft, cozy, and draws just the right amount of attention to the fact that you're carrying around a stuffed poop emoji on top of your head.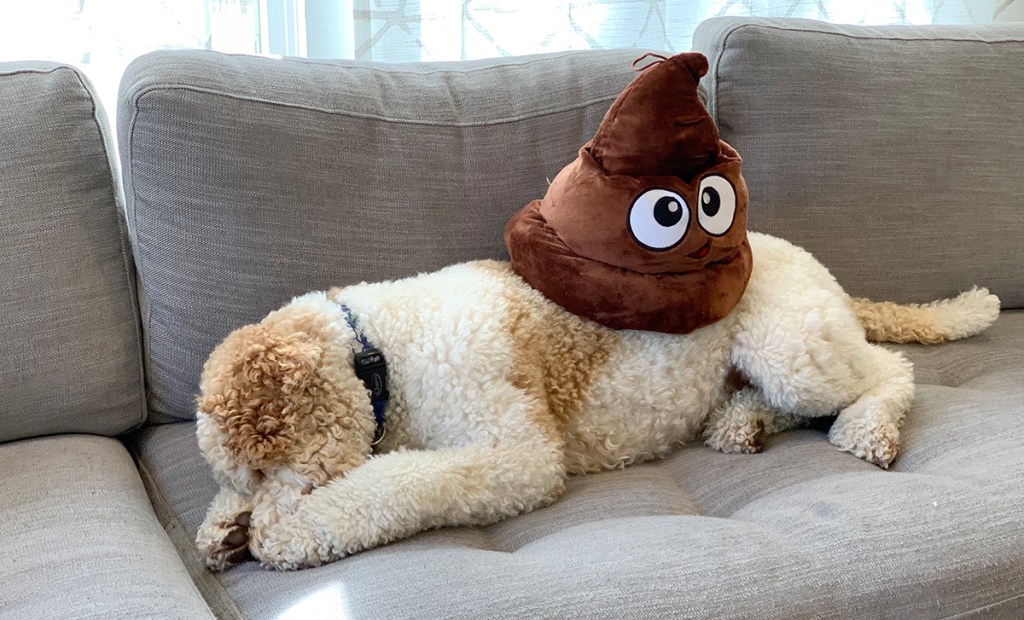 Disclaimer: Just because you may have a great time rocking the latest in poop fashions, those around you may not share the same enthusiasm. Don't force it upon them but rather let it come naturally. Remember that eventually, it all comes out in the end.
---
What do you think of our poop swirl-inspired pieces?
Let us know your favorites and share any of your own poop-centric fashions!