Use This Spray Before You Go and No One Will Ever Know!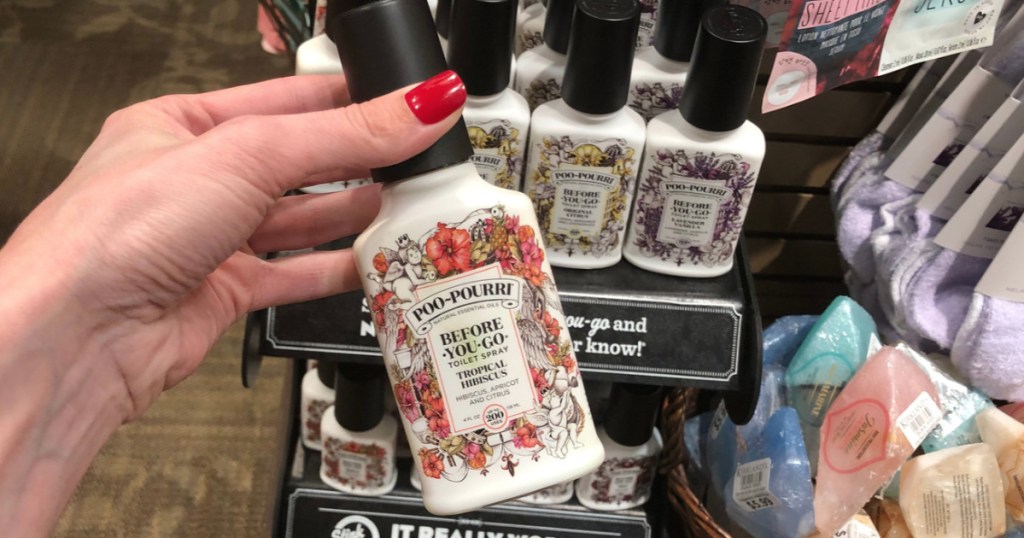 Need to disguise those bathroom smells?
Don't let the bad odor linger behind! Get ahead of the smell by prepping the water with Poo-Pourri Before-You-Go Toilet Spray. It's so simple to use—simply spritz the toilet bowl with the scented spray, go about your business, flush, and then no one will have a clue you went number 2!
Right now, you can score a full toilet spray set from Amazon for under $20! Each set includes a 2 oz. spray bottle, a 1.4 oz. spray bottle, and a travel-sized spritzer that you can keep in your pocket or purse (talk about convenient!) and they're available in three scents: Tropical Hibiscus, Original, and Lavender.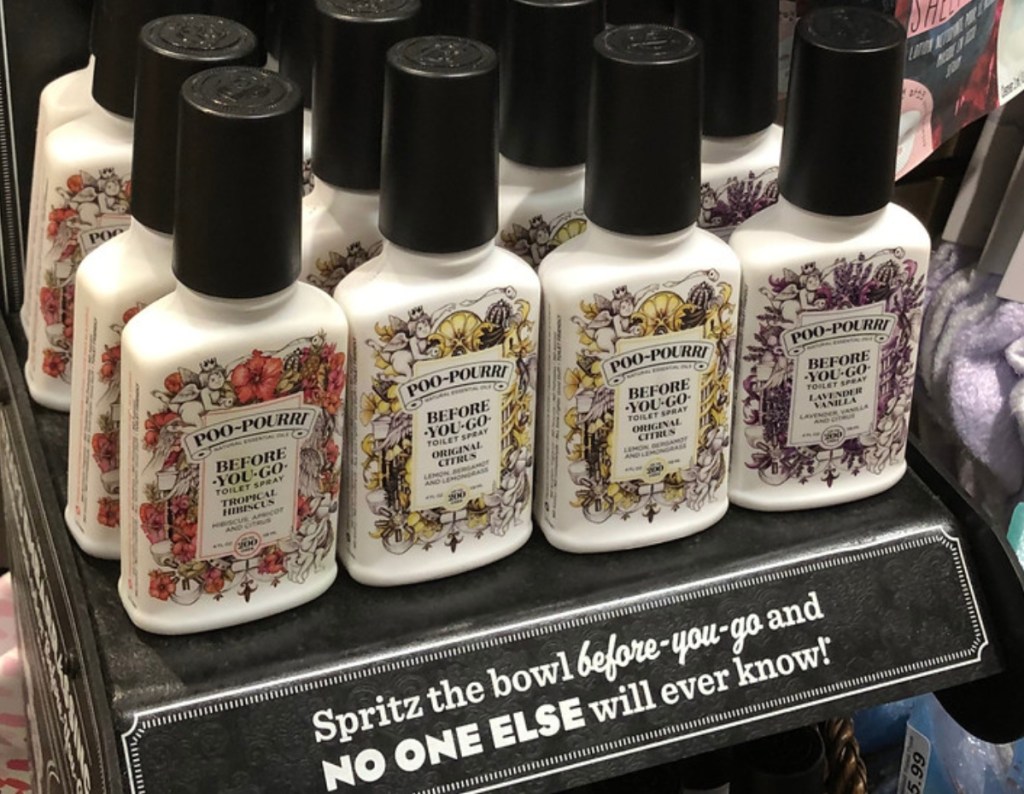 The original Poo-Pourri spray stops bathroom odors before they ever begin and will leave the bathroom actually smelling nicer than when you walked in. Seriously!
Get yourself stocked up with this set from Amazon so you can have a spray in two bathrooms in your home and a convenient travel-sized spray stashed away in your purse.
Just spray, go, and no one will know! 💩