The Best Bathroom Signs We're Abso-poo-tly Loving Right Now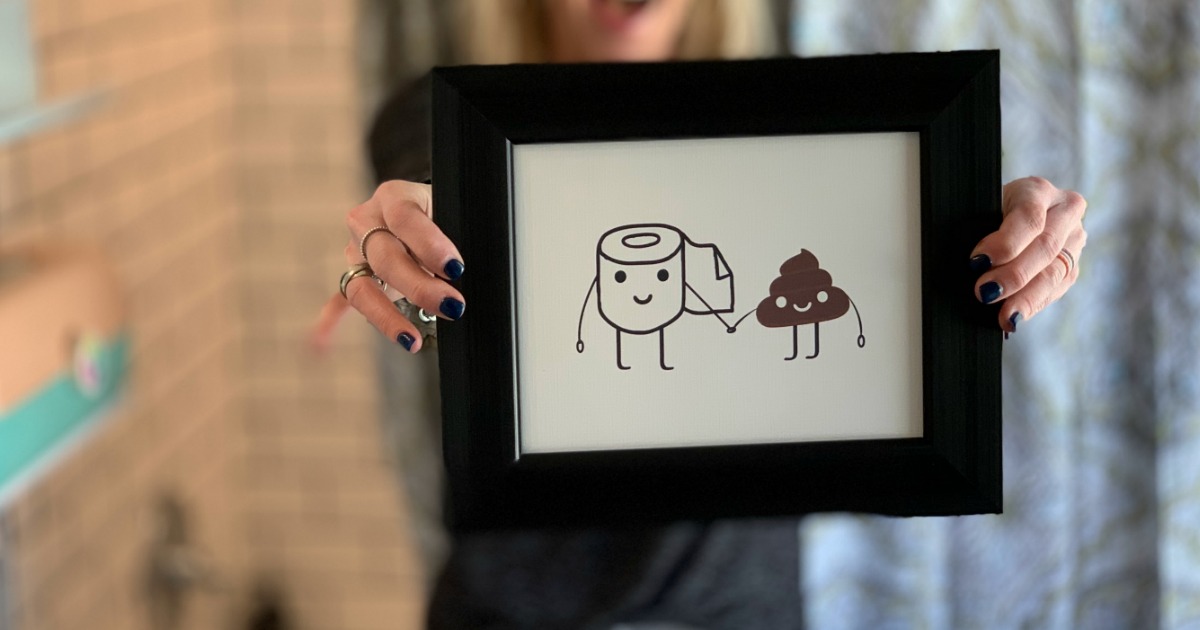 Want to update your bathroom with a little cheeky humor?! We're all in! Check out some of the best bathroom signs we've found below…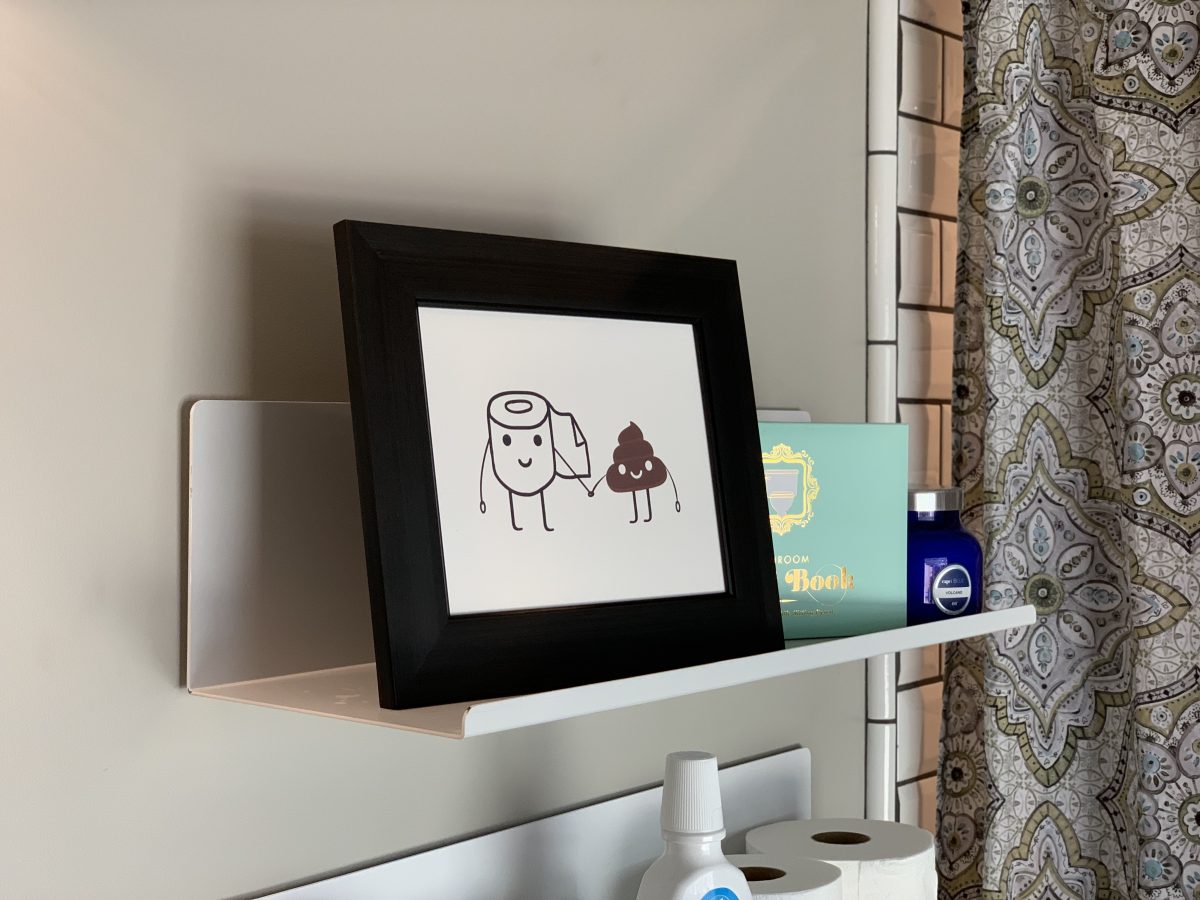 Toilet Paper & Poop Holding Hands Sign
Fun for any bathroom in your home, this sign will make your guests smile. They may even use the word "cute" when they describe it! Who knew poop and toilet paper could be so cute?!

---
Have a Nice Poop Sign
This funny farmhouse bathroom sign is handmade and free standing!
---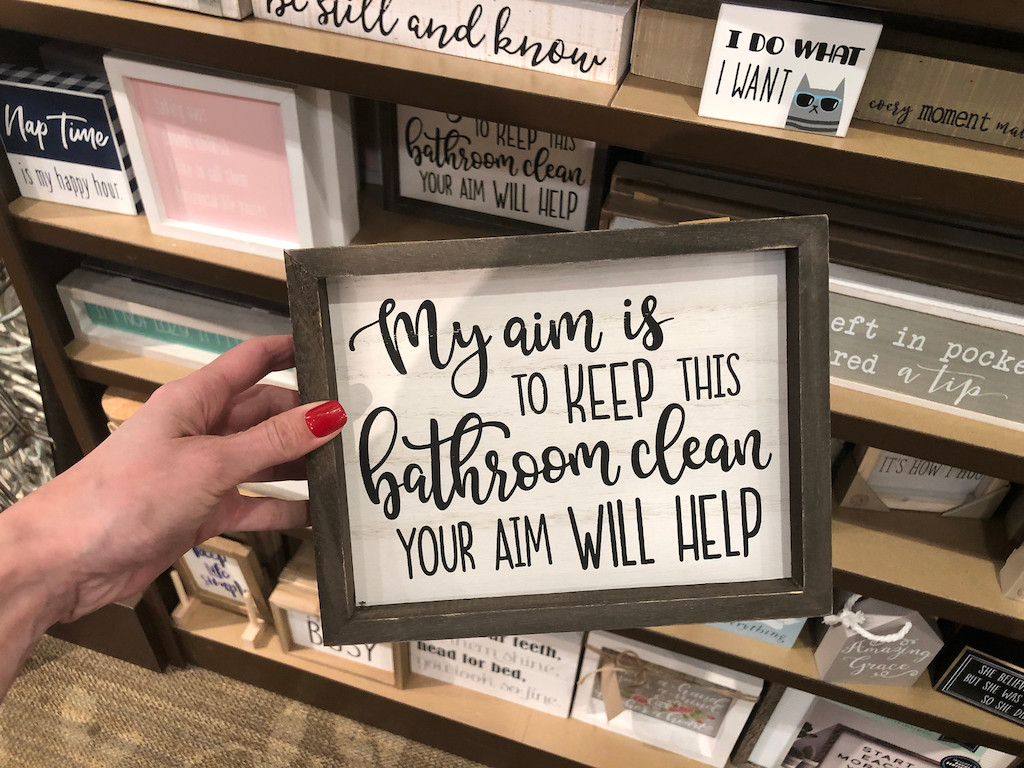 My Aim is to Keep Wooden Sign
This simple wooden sign features a friendly reminder to keep the bathroom tidy.

---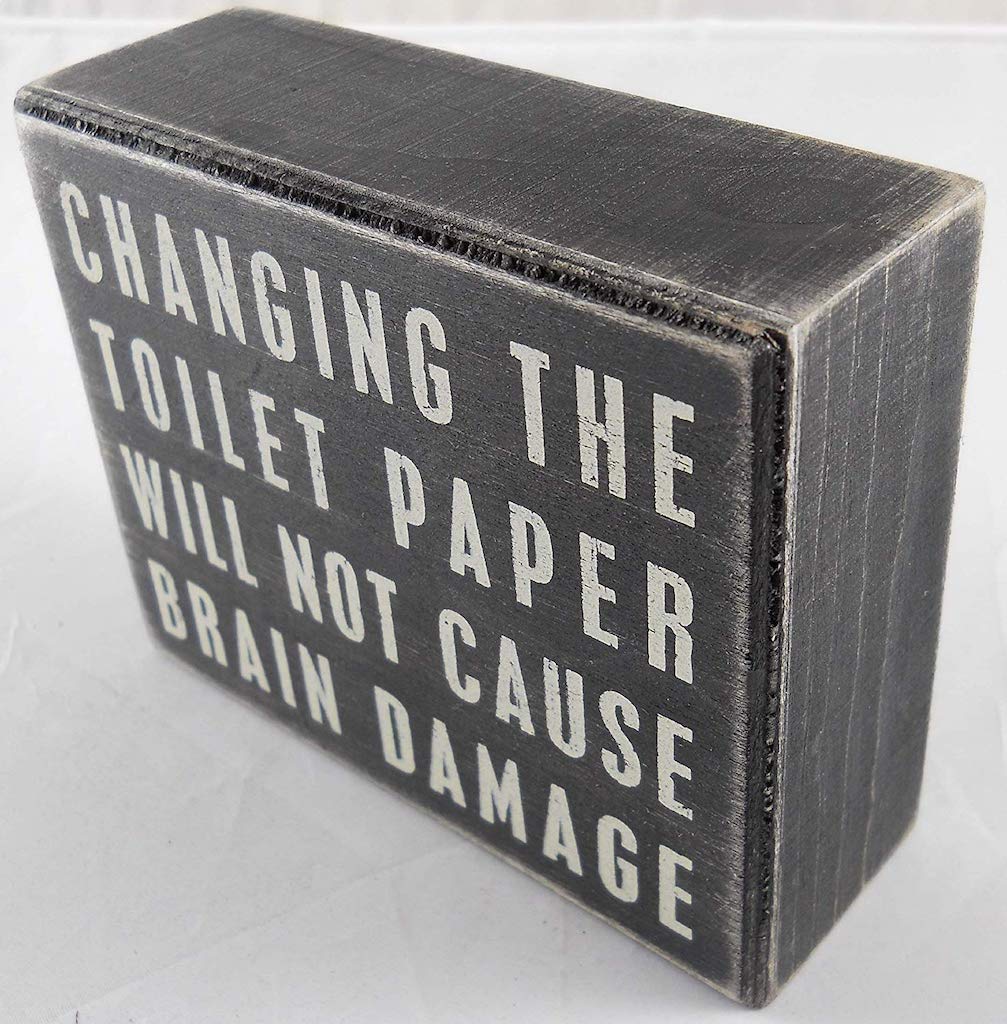 Changing the Toilet Paper Wooden Sign
This decorative sign is the perfect reminder for your family or friends that tend to forget the simple things in life!
---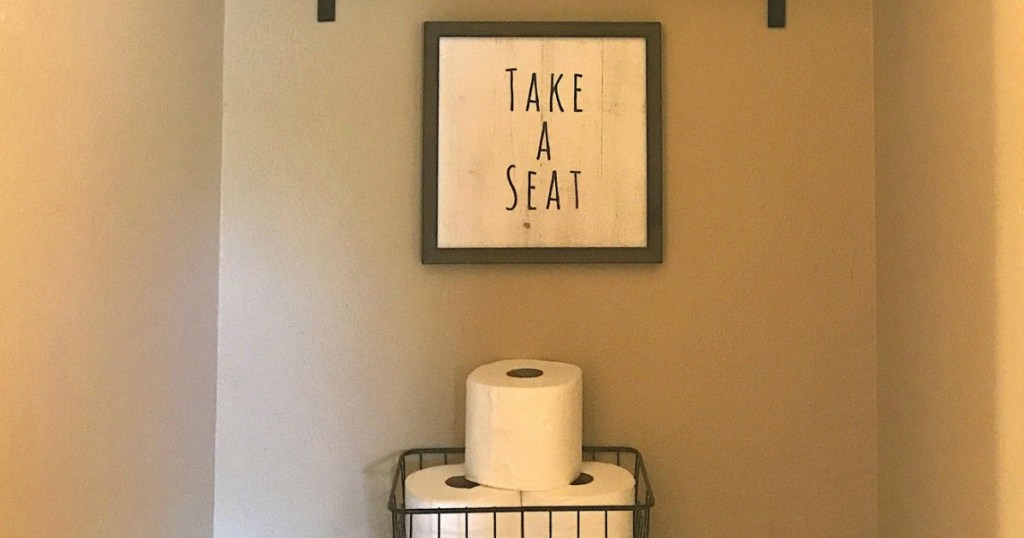 Take A Seat Sign
Relax and take a load off your feet in a home that reflects relaxed vibes!

---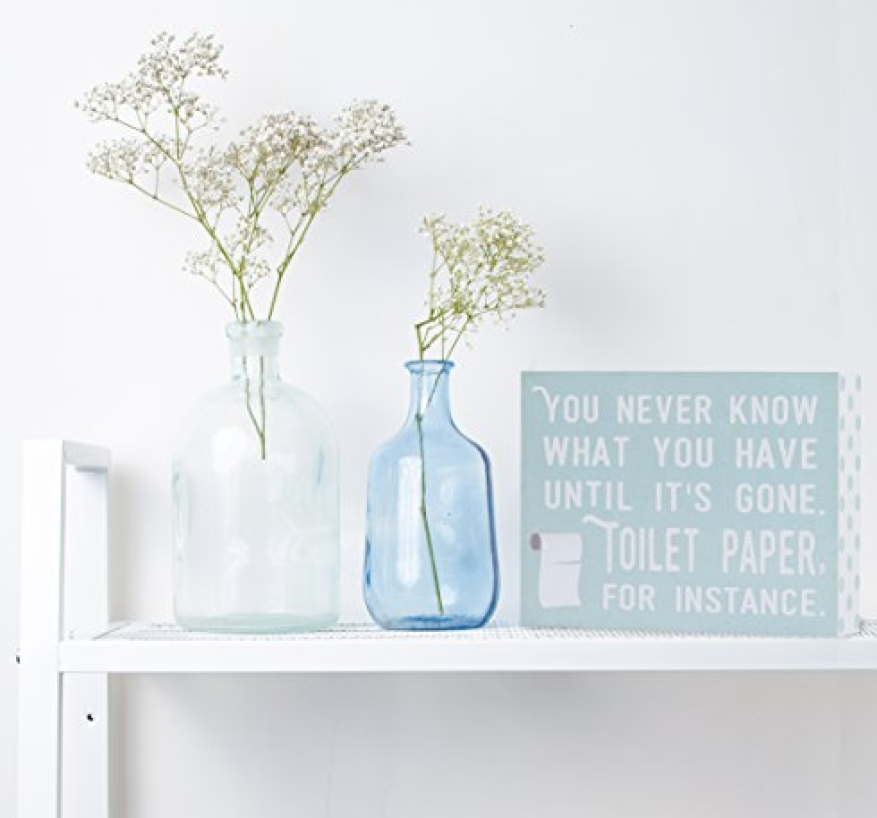 You Never Know What You Have Until Its Gone Wall Art
The saying on this sign is so true and would be fun in a home or an office bathroom!

---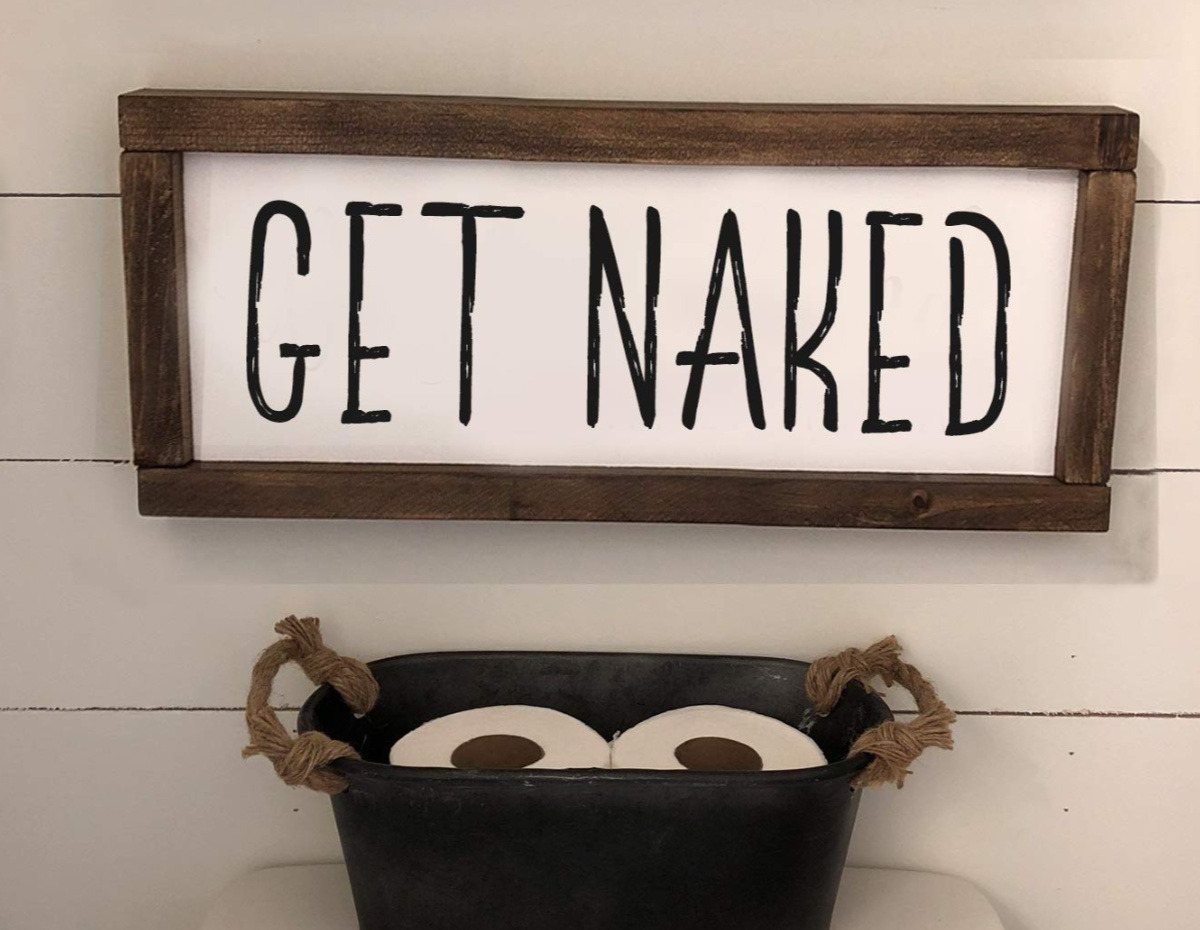 Get Naked Sign
Get naked! Just kidding! This funny rustic bathroom sign pairs nicely with a farmhouse bathroom style.
---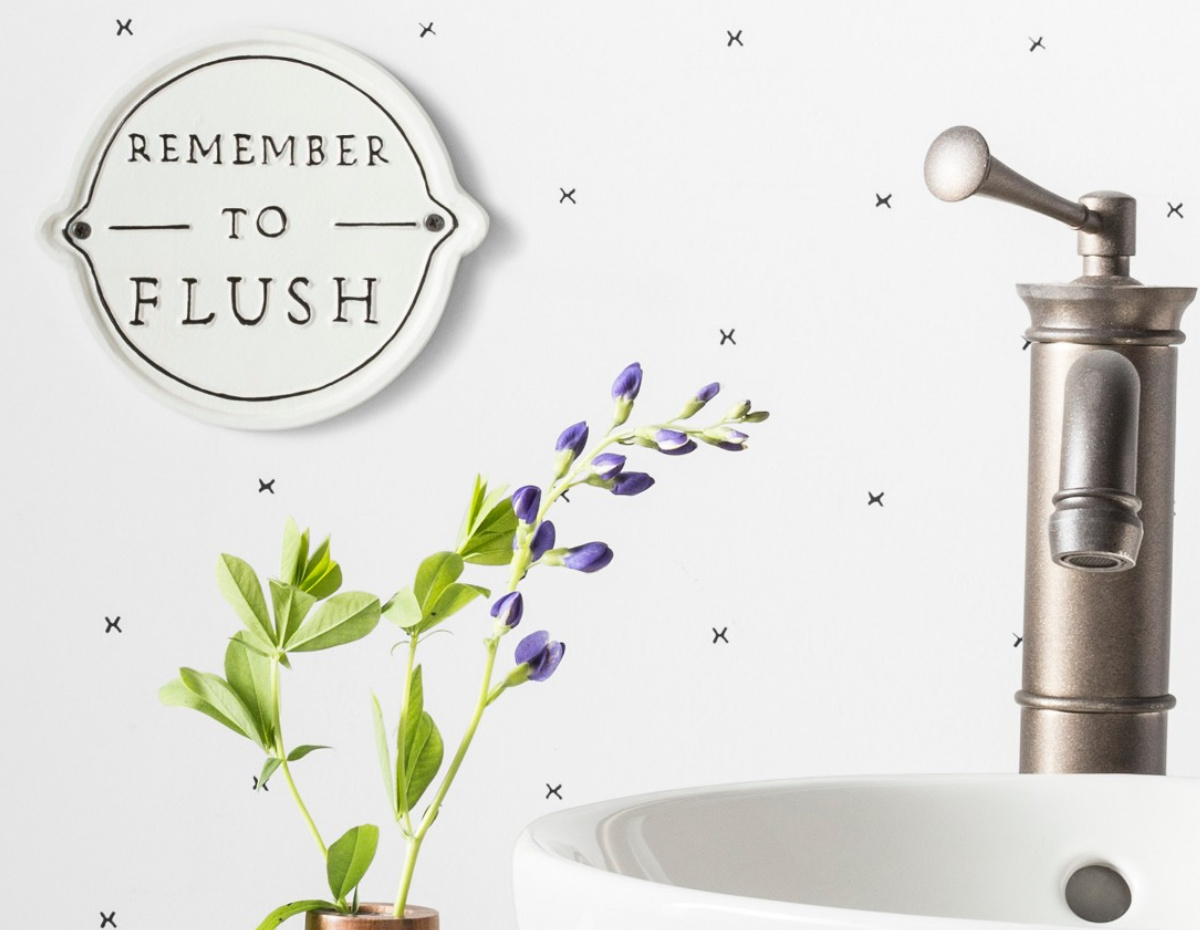 Remember to Flush Sign
Show off your witty personality through your bathroom decor with the "Remember to Flush" Wall Sign from Hearth & Hand with Magnolia.

---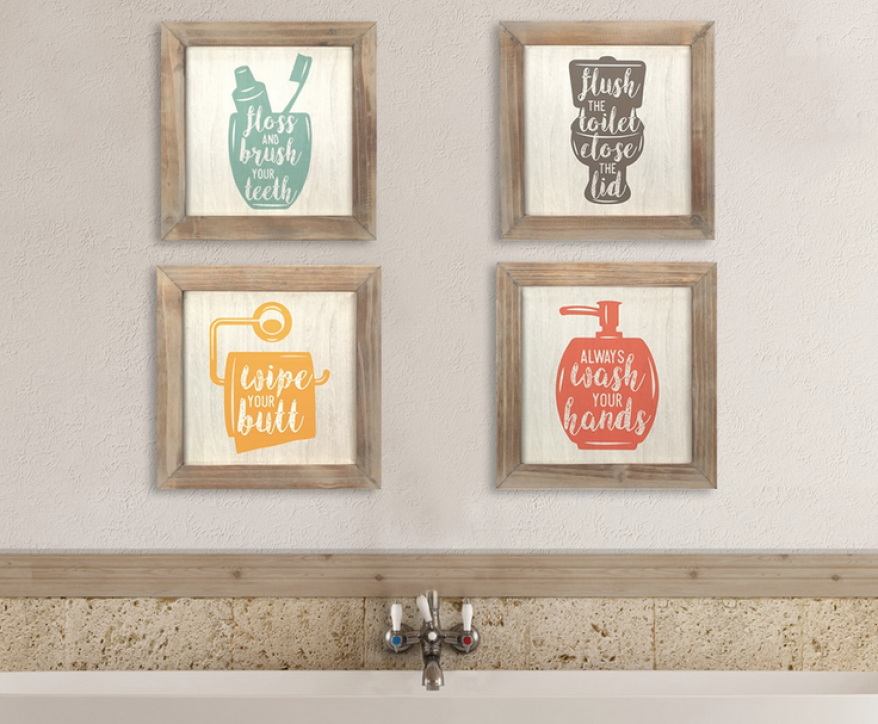 Bathroom Wall Decor 4-piece Set
Decorate your bathroom with this humorous wall decor set featuring these four colorful designs.
---