If You Gotta Go #2, You Need a Bidet to Wash That Poo!
Yep, we went there.
Let's talk clean, shall we? You wouldn't just wipe down your counter with a dry paper towel to clean it, so why do we treat our bums the same way? A bidet may seem like lavish toilet accessory only fit for a fancy hotel overseas, but we're here to tell you that your home (and bottom) deserve one.
---
First of all, bidets save resources.
In 2017, the average American used 100 rolls of toilet paper. That's roughly 50 pounds of toilet paper per person. Multiply this by a family of 6, and that's 600 rolls annually (or 300 pounds of TP).
Hear that sound? At $0.84 per roll, that's $504 per year of your hard-earned cash being flushed away in the form of backside-wiping gloriousness.
Even worse, toilet paper and flushable wipes tend to clog pipes, fill septic tanks, and cause expensive problems to fix.
---
So what does a bidet really do?
I thought you'd never ask.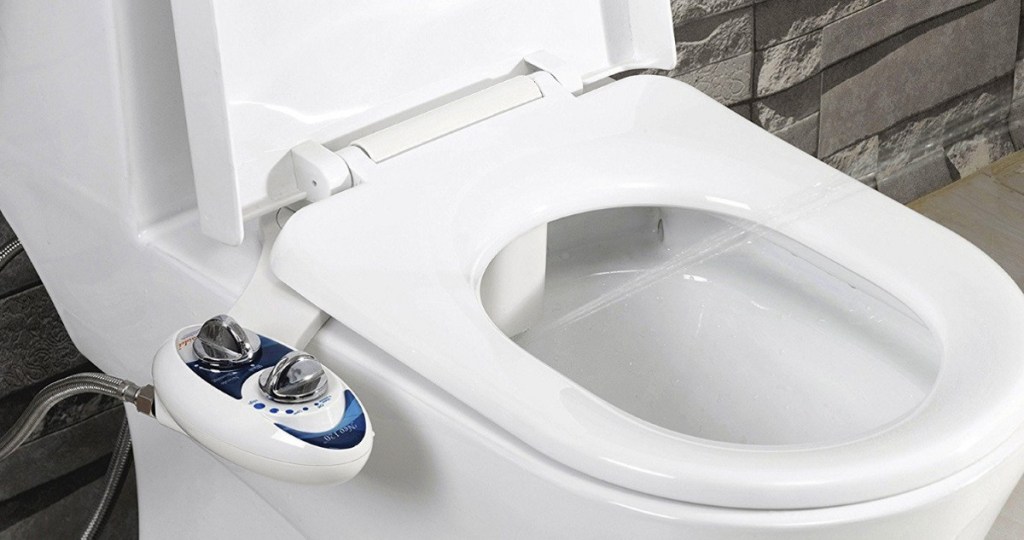 A bidet is a device primarily used to wash your nether regions. While it looks a lot like a toilet, it's more like a sink attached to your usual, garden-variety toilet bowl. And while they're not meant to totally replace toilet paper, they do a pretty good job of refreshing your undercarriage in between showers.
---
What are the benefits of using a bidet?
Comfort. Many models offer water and seat temperature settings alongside a warm air dryer function. Some even use motion sensors to light up at night! And because bidet seats attach to your existing toilet, your business stays in the bowl.
---
You don't need soap between showers. Warm water does the trick. Besides, regular use of harsh and abrasive soaps to clean your undercarriage can result in infection, skin ruptures, and inflammation.
---
You don't need a plumber to install a bidet. The seat models simply plug into your standard GFCI outlet and use the existing water connection to your toilet tank. This gives you convenience without having to worry about taking the hot water from someone else's shower.
---
Prepare to never want to travel again. Your first bidet experience will likely be a little weird. But after you get used to sitting on a heated toilet seat, cleaning with warm water, AND having a warm air-dryer, you won't want to leave home.
---
No poo, Nancy Drew!
Now let's talk about the issue of hygiene. Studies suggest:
80% of communicable diseases are transferred by touch.
Only 20% of people wash their hands before preparing food.
Every time a toilet is flushed with the lid up, a fine mist containing bacteria like E. Coli and Staph can be spread over an area of 18 square feet.
The number of bacteria on your fingertips doubles after using the bathroom (most people only wash the palms of their hands).
The bacteria count is highest on your dominant hand, though right-handed people focus on their left hand more thoroughly than their right hand (and vice versa).
The good news? The bidet does most of your dirty work, so your hands stay out of the matters at hand, as it were.
---
Which seat bidet should I buy?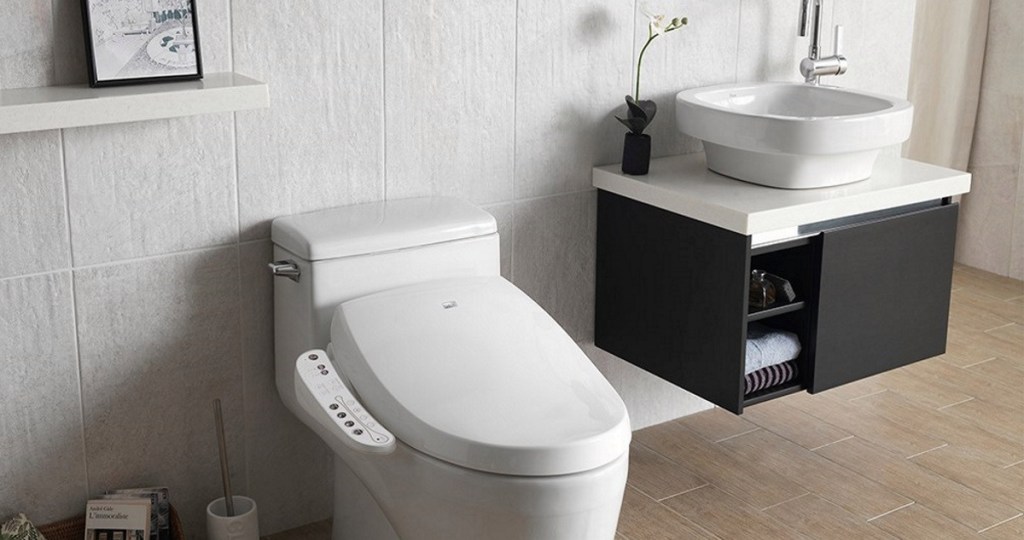 While I scored an open box model of a Coway bidet back in 2014 for $500, prices on similar seat bidets have not only become more affordable, they're easier than ever to find on sites like Amazon.
Looking for something that fits a round toilet bowl? No problem. Elongated? They've got it. Looking for a Kohler? Done. A remote? Who doesn't love a remote?
---
---
---
---
A few tips before you buy a bidet:
Don't use the bidet if you're not seated on it.These things are sanitary, but they're not something you goof around with.
The remote doesn't work through walls. Don't expect to use the remote for pranks! Most of the remotes are infrared, so they only work from within the room.
Don't stand on the toilet seat. The seats are largely constructed of plastic, so while they're super sturdy, you're likely to break your lid if you place a great amount of weight in the middle of one.
Don't use harsh chemicals on your toilet seat. Again, because these seats are high-quality plastic, use gentle cleansers and no harsh abrasives.
Hide your bidet. Our bidet is actually tucked away in our master bathroom, because kids + anything cool and expensive = a major bummer.
It's time to embrace the bidet. Who doesn't want to emerge from the bathroom with a fresh bottom, and have a toilet seat that's as heart-warming as it is cheek warming? That's the power of the thing. And leave your dirty behind behind you.