Have You Pooped Today? Then You Deserve THIS
Hip Hip Poo-ray! 💩🎉
There's something so satisfying about a solid (pun intended) trip to the bathroom. Why not let the world know just how proud you are with a congratulatory badge of honor? Display these "I Pooped Today" stickers to signify your accomplishment and inspire others to do the same.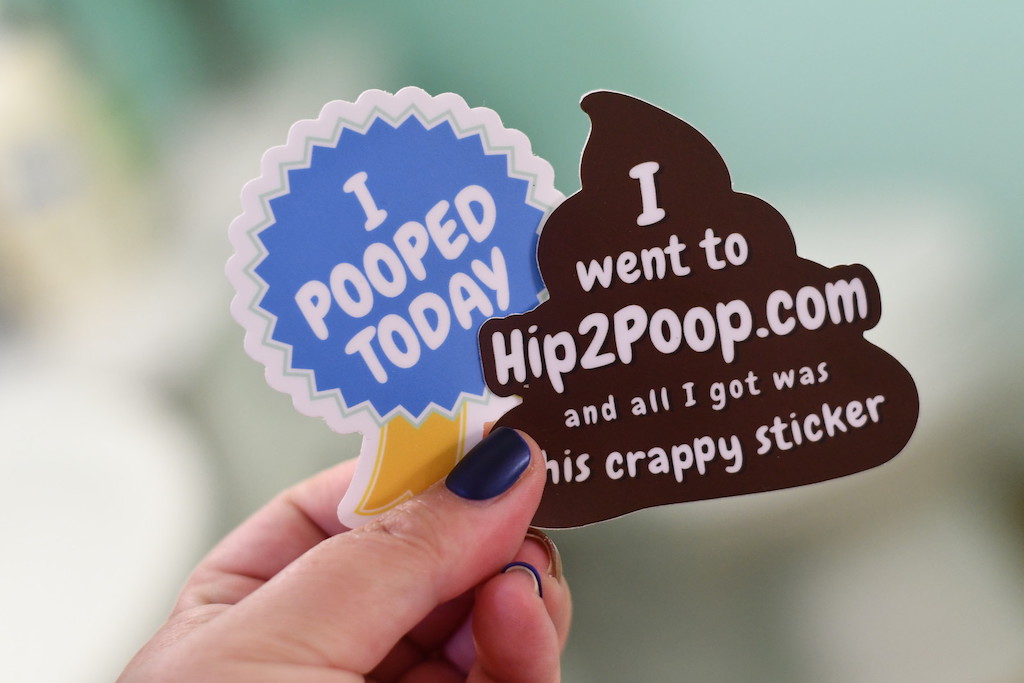 It's Hip2Poop!
Even better, you can order a stack of 10 die-cut 3″ vinyl stickers for only $1 over on Sticker Mule. (Note that this offer comes and goes, so if it is not currently available, check back.) But the fun doesn't stop there! Check out our other Hip2Poop stickers below…

Download these stickers:
Put your stickers to good use!
Slap these stickers on your cell phone, laptop, planner, or wherever to show just how fun poop can be! Order from Sticker Mule or print these our on your home printer on printable sticker paper! We know you'll find a million ways to use them!
---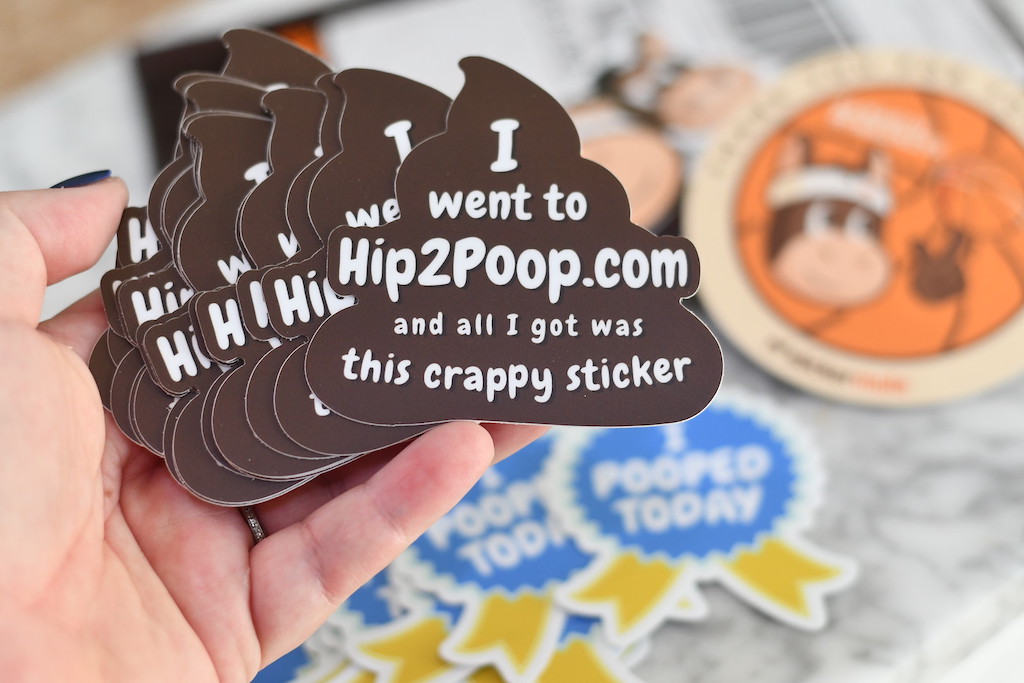 Share your sticker pics with us!
Snap a picture of where you placed your sticker, and tag us at #itship2poop on social media—we may just feature your photo on Hip2Poop.com!