Make These Fun Poop Emoji Cookies Stat!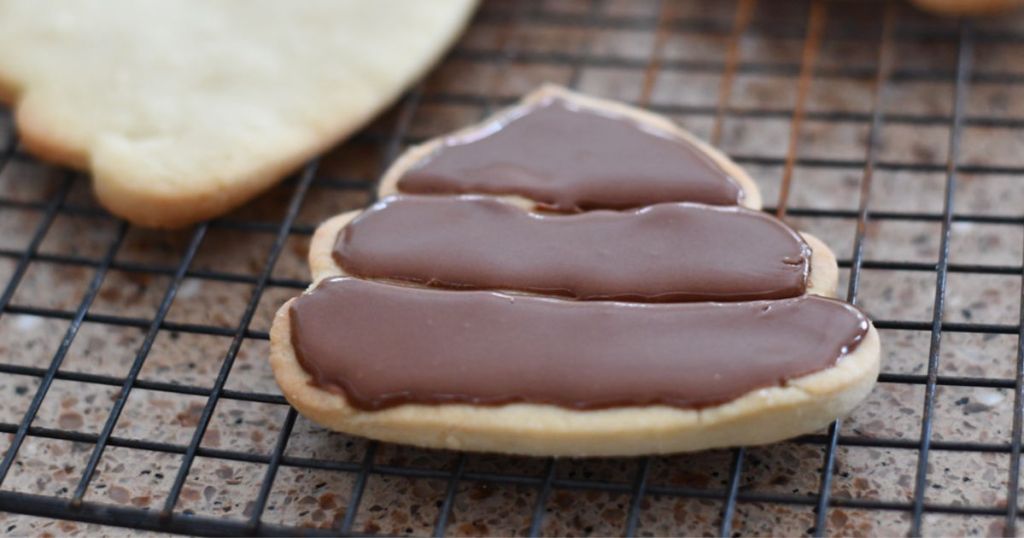 Who doesn't love a good poop cookie?! 💩
If you're looking for a fun spin on baking, make these funny Poop Emoji cookies stat! These cookies are easy to make and turn out so CUTE! The kids will enjoy helping out, and you'll get some YUMMY cookies out of it, too!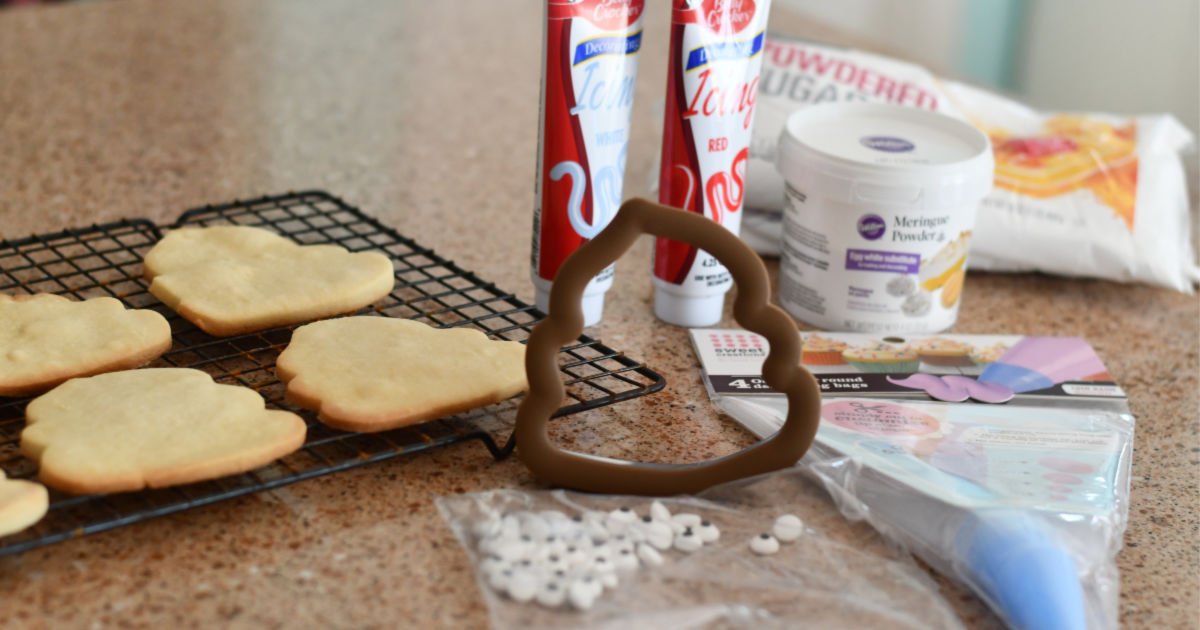 Start with yummy sugar cookie dough!
You'll need to make sugar cookies and cut them out using a poop emoji cookie cutter. You can obliviously go with store-bought cookie dough, but I love and recommend THIS Hip2Save recipe for rolled sugar cookies! They are delicious, and they hold their shape perfectly. Just remember to chill dough for two hours, as instructed.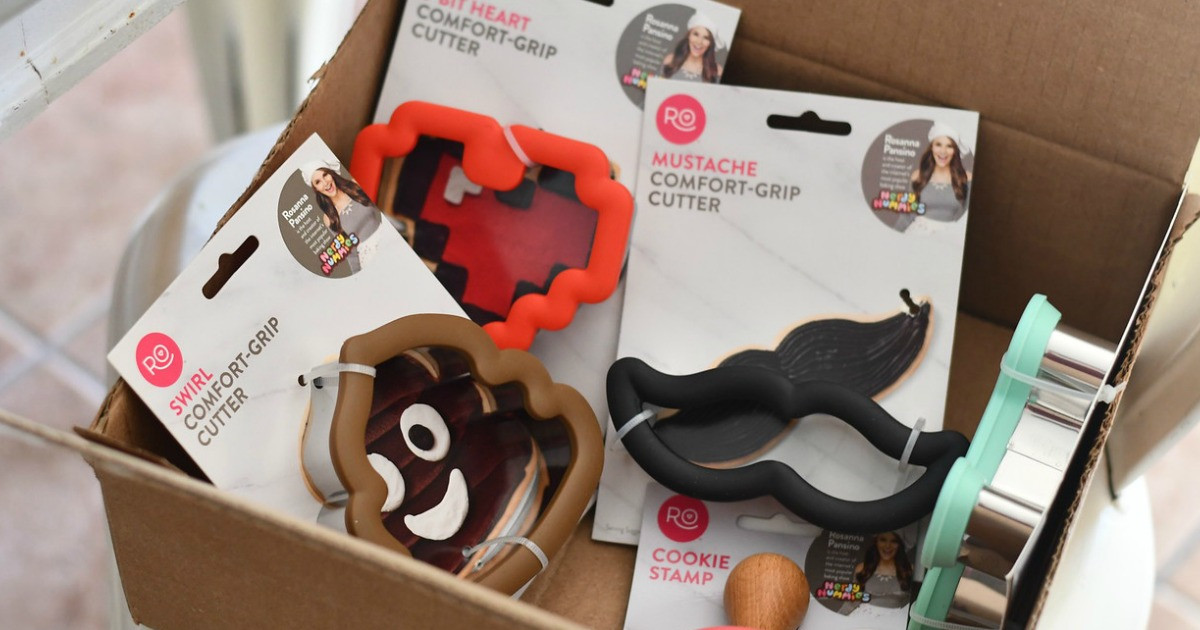 Hip Tip: This pack of 5 cookie cutters is around $13 on Amazon (including the poop emoji one), which makes the cost just a bit over $2 per cookie cutter!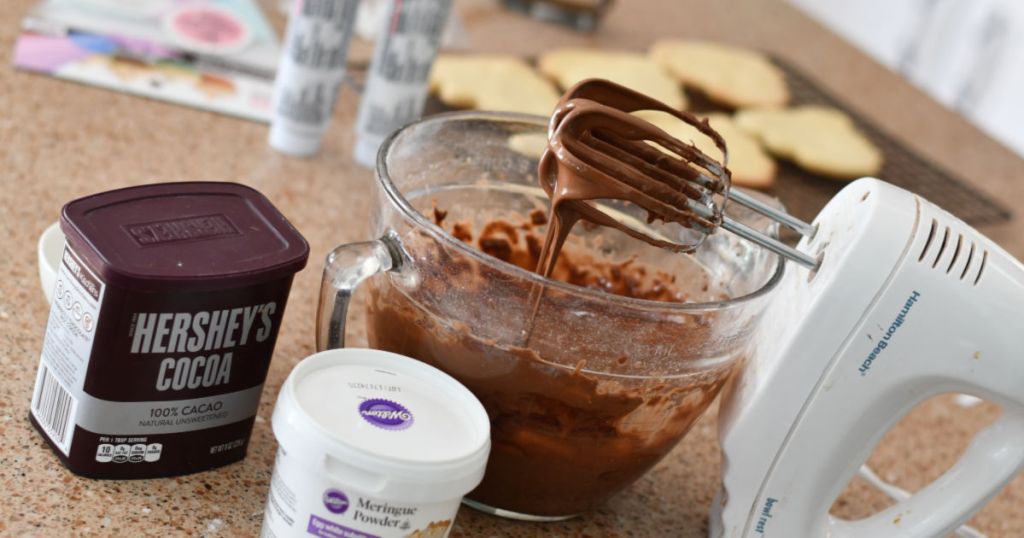 Make some royal icing!
Use whichever icing you like, but THIS Genius Kitchen Chocolate Royal Icing recipe is the one I chose – and my cookies turned out yummy.
Royal icing is a thin consistency icing made mostly of powdered sugar. It's commonly used to "flood" sugar cookies for decorating and gives them a shiny texture. You'll also need meringue powder, as most royal icing recipes call for that ingredient (then you'll add a bit more water as needed so the texture is a little thinner to "flood" the cookie).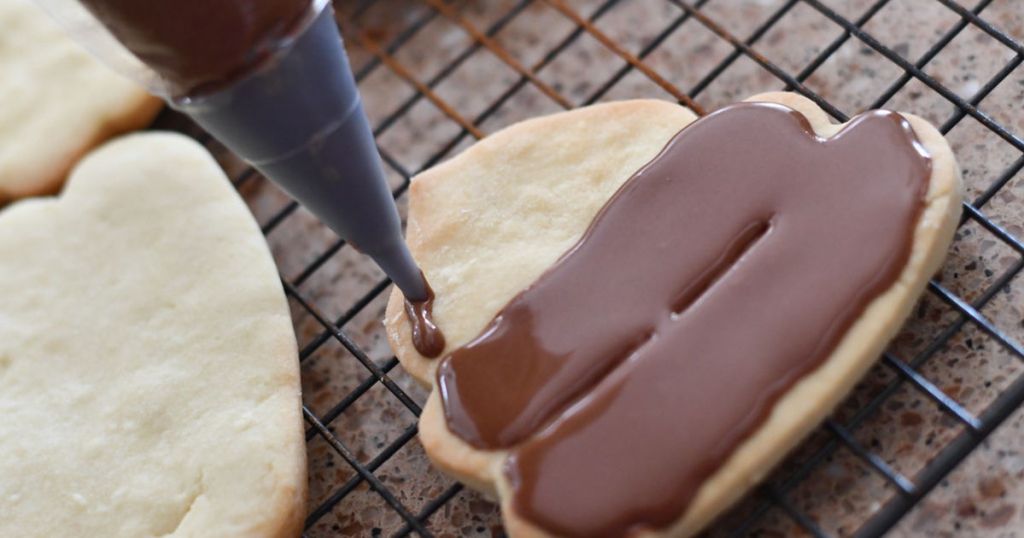 You can make the Sugar Cookie recipe and Royal Icing recipe, then follow the DIY Poop Emoji Cookie instructions.
---
DIY Poop Emoji Cookies
Print
Supplies Needed
cookie sheet with parchment paper
toothpicks
Directions
1
Roll out cookie dough, cut shapes, and place cookies on a parchment paper covered baking sheet. Bake cookies according to recipe directions. Let cool. Note: One batch of dough made 12 of these cookies.
2
Pipe royal icing around the cookie and fill in any little gaps using a toothpick. Make sure royal icing is a little on the thinner side by adding a teaspoon of water at a time. The texture shouldn't be thick.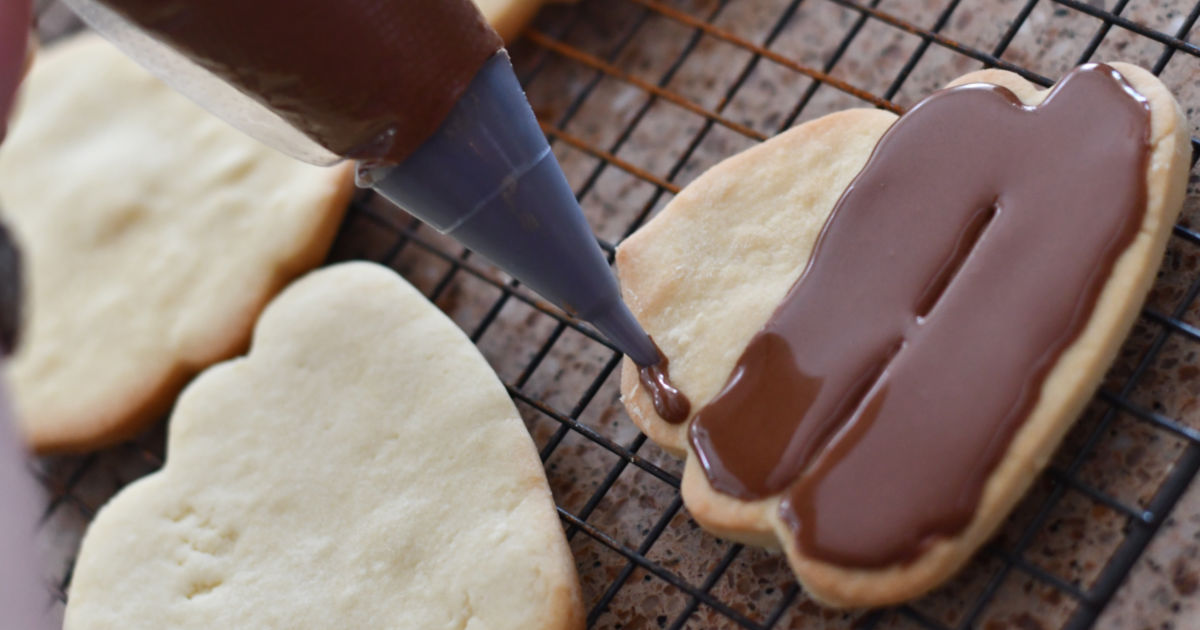 3
Once the icing starts to dry, draw a line using a toothpick to show separation of the three sections. This is optional, but I think it lets you see some definition of the "poop". LOL 😆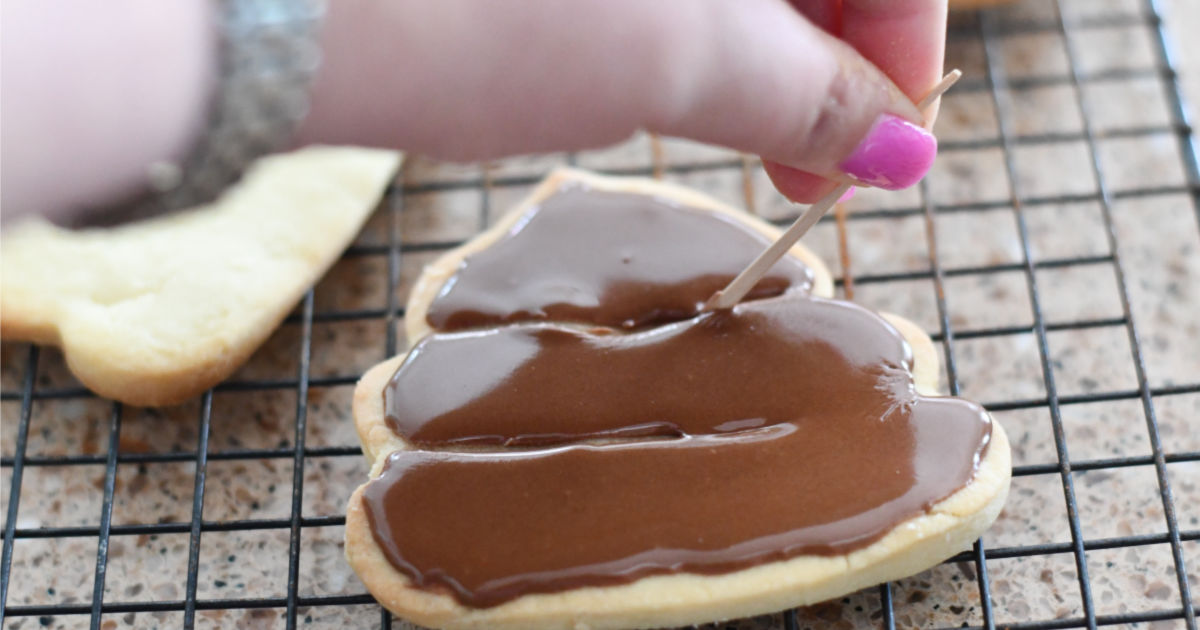 ---
How fun are these Santa Poop Christmas cookies?
Here's another cute spin on this recipe for the holidays! I just love how these turned out! Even better, these cookies really do taste GREAT, too! What a fun Christmas themed cookie to make!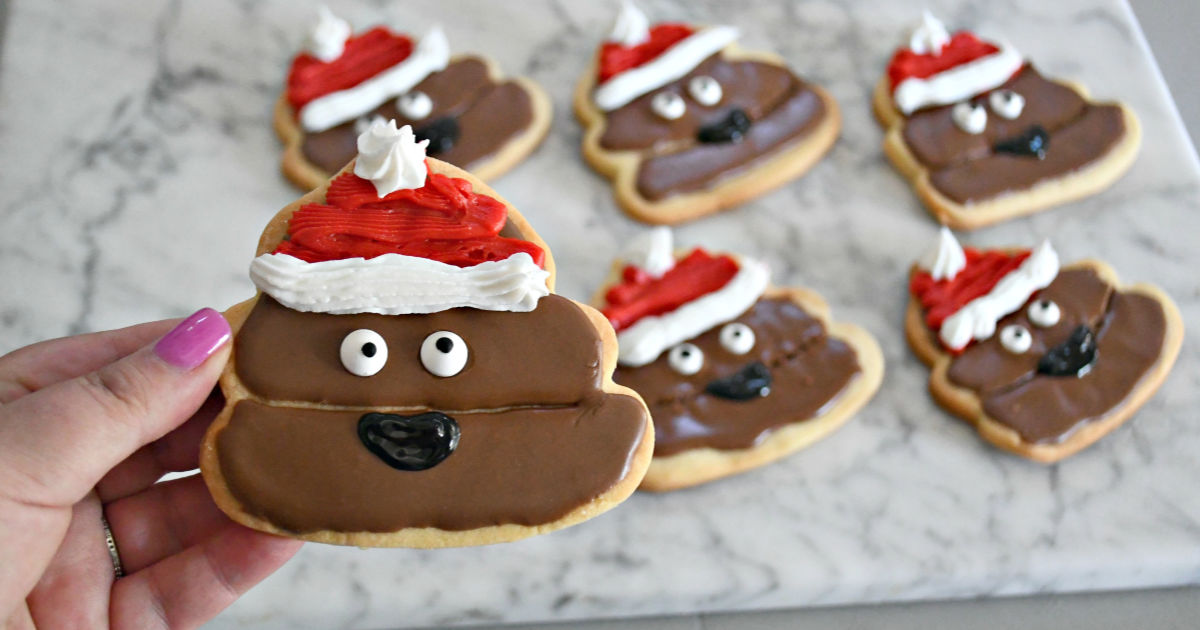 Have fun, and if you make them, don't forget to send us in a photo! Enjoy!
---
Lina (lina@hip2save.com) loves cooking new recipes, thrift store shopping, and DIY home decor projects.